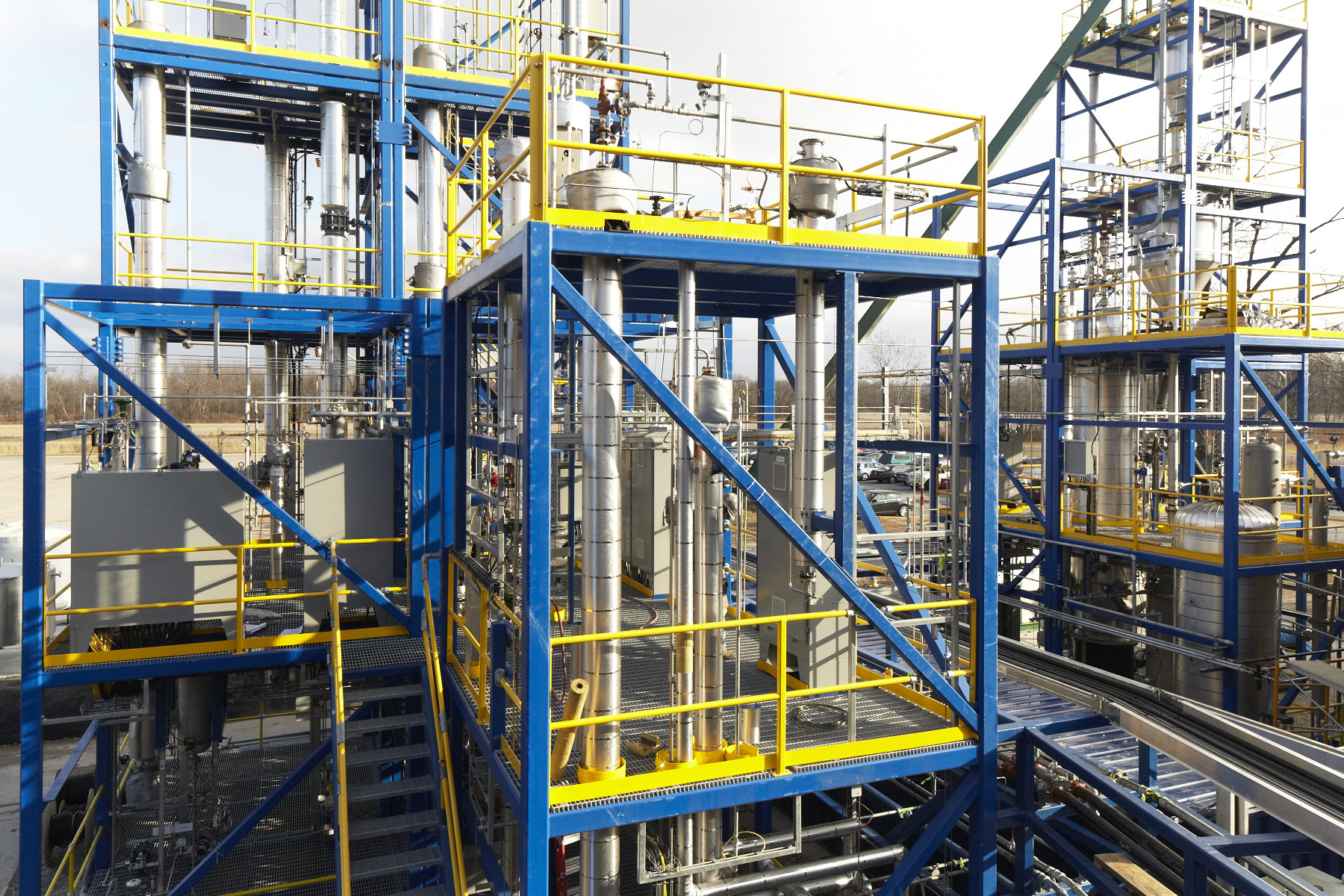 Woodland's demonstration plant is an integrated end-to-end biomass-to-ethanol operation. The plant is located in Sarnia, Ontario at the Bio Industrial Innovation Centre. Construction is now complete and operations have begun. The plant has successfully produced ethanol from waste biomass and, equally important, plant operations confirm that Woodland is one of the lowest cost producers of automotive fuel globally. Operation of the demonstration plant has achieved a number of objectives:
Confirmed targeted operating metrics, including industry leading low cost of production;
Tested various forms of feedstock; and
Optimized plant performance for the purpose of commerical plant operations.
In designing, fabricating and constructing the plant Woodland worked alongside Zeton Inc. Zeton is widely regarded as the world's leading pilot/demonstration plant engineering firm. The plant was designed to provide logical scaling, from both an engineering and economic perspective, to our commercial plants.
Commercial Plant Strategy
Woodland's business model involves both building its own plants and licensing others to build plants using Woodland's technology. This dual approach is intended to facilitate the accelerated adoption of Woodland's cellulosic ethanol technology.

The commercial site selection process is primarily driven by fibre availability, cost and stability. In terms of energy requirements, Woodland's process can be fired by biomass and can generate much of its own power requirements, thereby providing significant flexibility in plant location. In addition, other cellulose processing technologies require heating by natural gas and, therefore, are vulnerable to volatile gas prices.

Unlike conventional fermentation and chemical manufacturing plants, Woodland plants are smaller scale, modular units which can be built in a wider range of suitable locations, with a scale to suit the particular location.